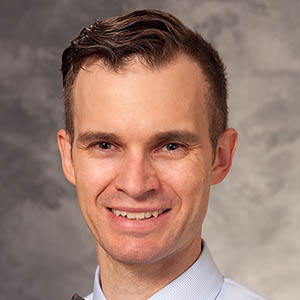 September is Gynecologic Cancer Awareness Month. On this episode of the Women's Healthcast, Dr. Ryan Spencer talks about endometrial cancer, the most common gynecologic cancer in the United States.
He shares risk factors for endometrial cancer, what diagnosis and treatment look like, and ways to reduce your risk of developing this type of cancer. Dr. Spencer also discusses his research into the national disparity in funding for gynecologic cancers compared to other types of cancer.
Dr. Spencer is a gynecologic oncologist in the UW-Madison Department of Obstetrics and Gynecology and the UW Carbone Cancer Center.